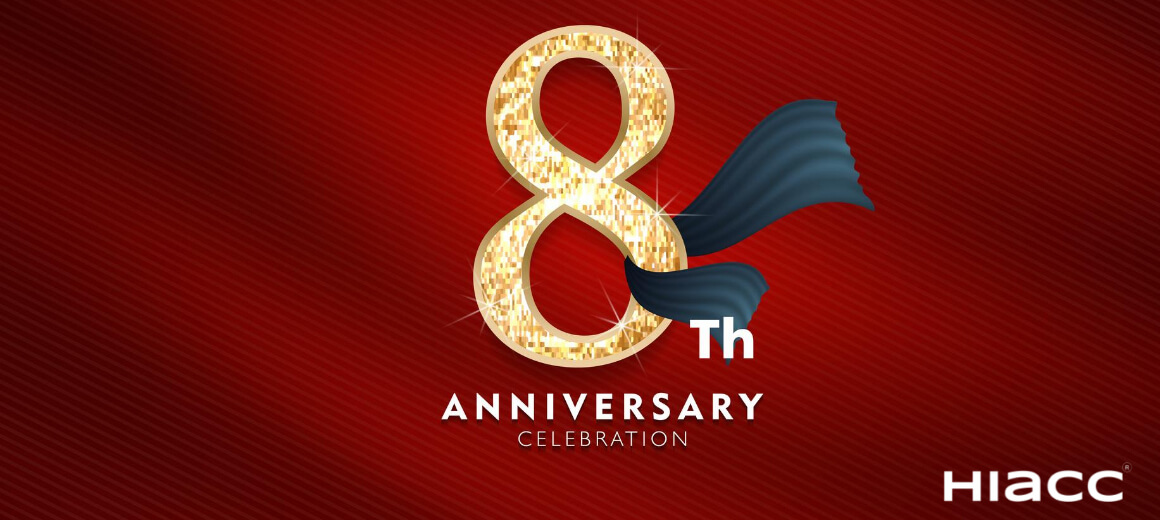 Celebrating 8 Years of Reliability Testing
This year marks the 8th anniversary of HIACC as a company. When we look back on how far we've come and all we've accomplished, a lot of words come to mind – challenging, fulfilling, unexpected, humbling. But one word specifically stands out – grateful.
It's a matter of great pride to see our company growing, embracing good value system, and achieving more than what we have ever thought of. We started this company with just a handful of people and a very limited number of resources. Starting from there till today, the company has covered a long and evolutionary journey. and have the new ones now.
Without the dedicated support and caring of our amazing  staff, none of this would have ever been possible. We are so grateful to our clients  who have put trust in us and have driven us in delivering unmatched industry solutions & services.  Their demands, challenges and feedback have pushed us to go forward and improve how we operate.  Not only have they made us a part of their lives, but they are also motivating us to think different & deliver the impossible.